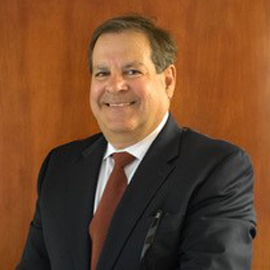 Jose I. Ortiz
General Lines Agent
Jose has been a licensed insurance agent in the State of Florida since 1977. He holds licenses in property & casualty, commercial, home, life, disability and auto insurance. He specializes in homeowners and business insurance, concentrating on individual, small and mid size companies.
Jose believes in developing long term relationships with his clients. His model of customer focus, along with his expertise in the insurance industry, has brought a realization of satisfaction to his clients. With an honest and professional approach to protecting his clients lives, assets and property, Jose provides his clients with close communication, personalized service and excellent customer care.
Jose has a Bachelor of Science Degree from Florida International University and was a Director with the Independent Insurance Agents of Dade County. He lives in Coral Gables, Florida, and has been married to his wife, Ani, for 40 years. He is proud to bring his experience and knowledge to International Insurance Center.